Project scope
Brand identity, Shop signage. Packaging, Label design, Corporate stationery, Website design direction
Botanique Workshop
Botanique Workshop is where seasonal flowers, plants, handcrafted lifestyle products and curated living co-exist.

Alice, the company founder has, over the years, been expanding the Botanique Workshop product line to include recipes for candles, handmade jewellery, terrarium kits and a flower press – all of which are dreamt up and realised by Alice and her in house workshop team. Until now, the brand has relied on reputation, word of mouth and the sheer quality of her handmade products to win the hearts of their expanding customer base. Goose, the shop dog, has also played a pivotal role in the evolution of the business.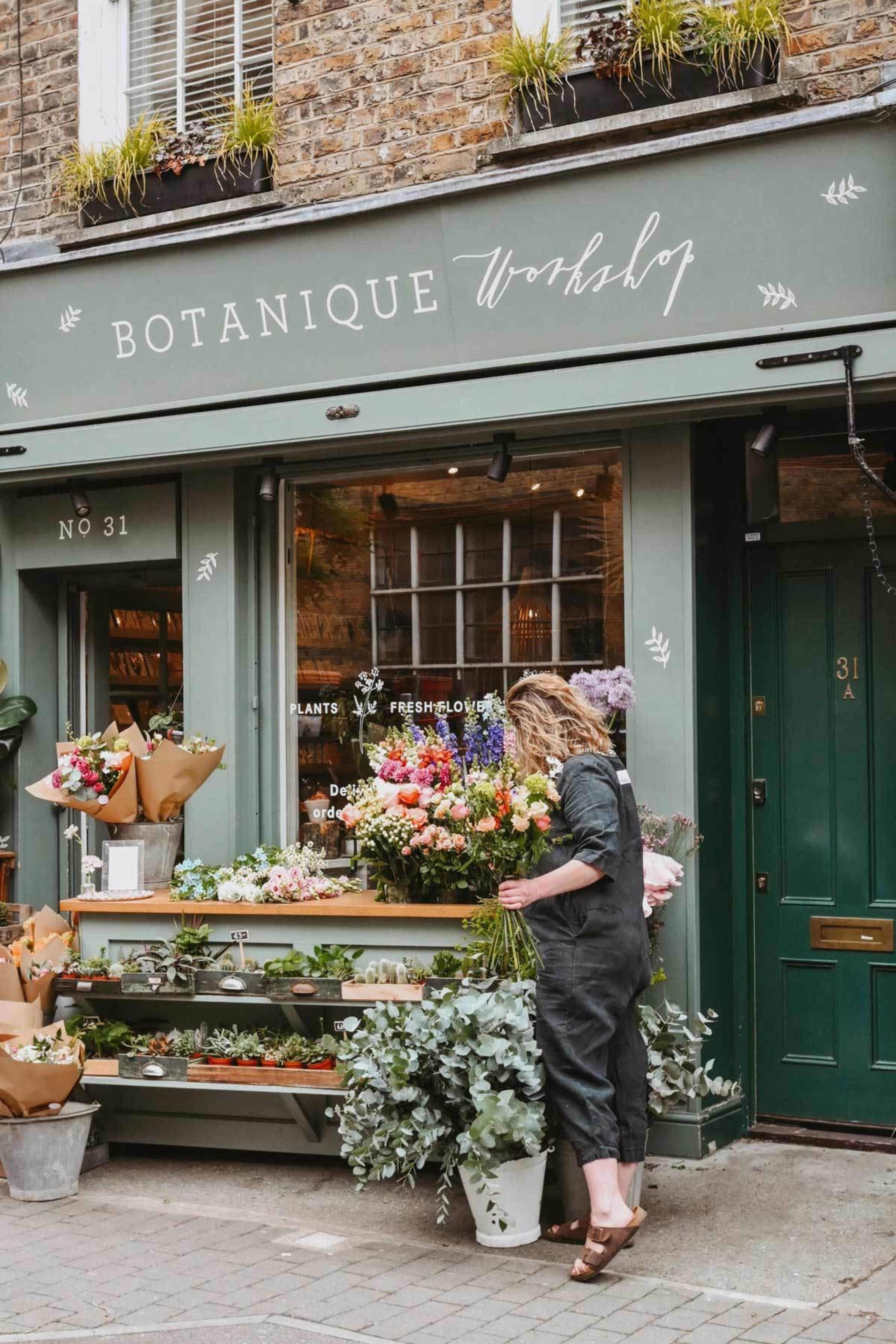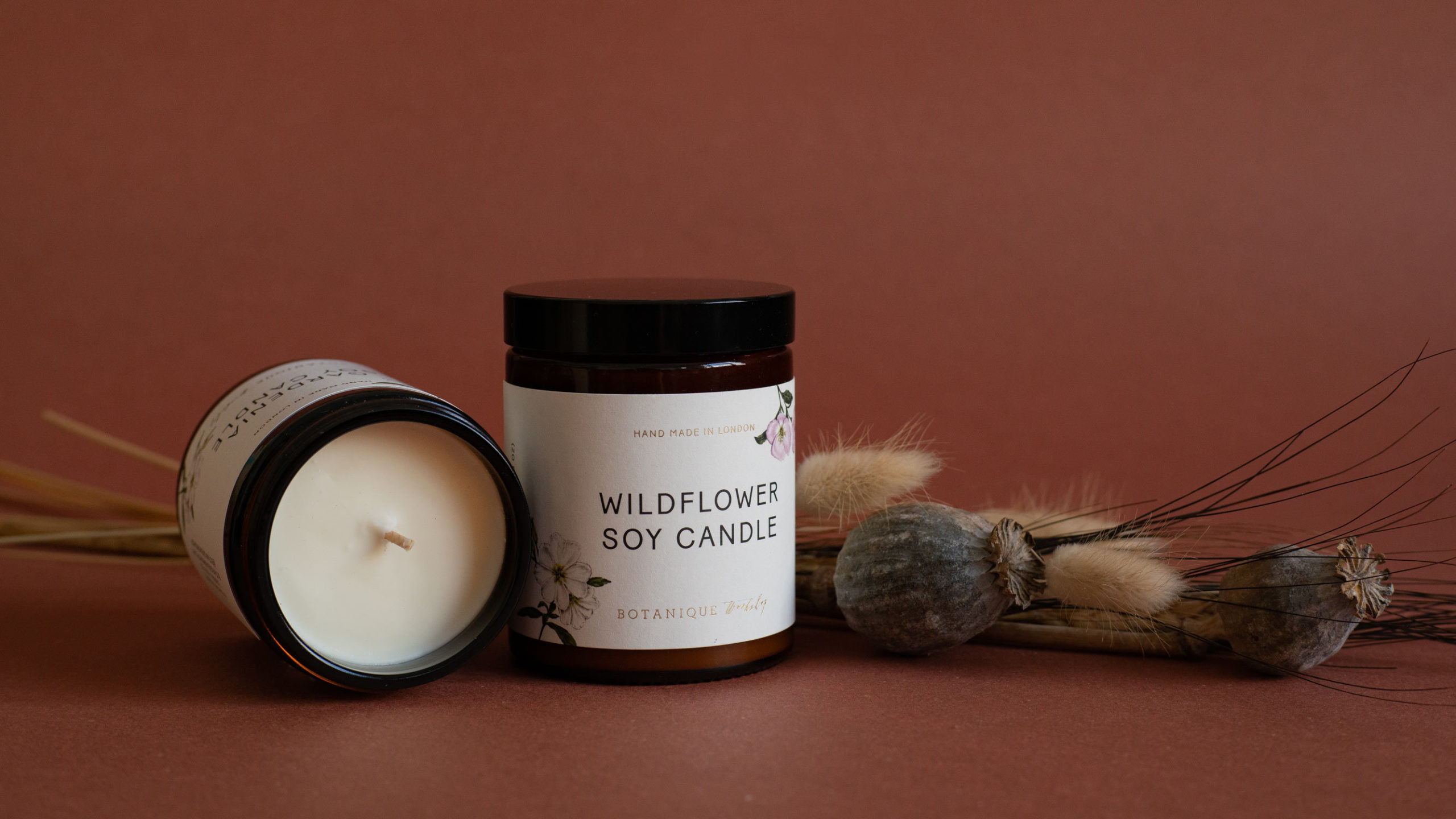 The challenge
As the product range has diversified, the interest from boutique shops, wholesalers and the like has grown too, dictating the need for a coherent, considered and customer-centred approach to the brand and its packaging.
Approach
We created a brand identity for Botanique Workshop which knowingly plays with the visual representation of contrasts: between the handmade and the curated, the vintage and the modern, the wild and the planted, the collaborative and the independent.

The candle's packaging design features hand-poured soy candles combined with fine botanical illustrations of the key ingredients in each scent, all lovingly drawn by Catherine Lewis and accentuated with delicate gold foil detailing, coming together to cast a delicate, ethereal shimmer of sunlight over the brandmark.

All Botanique Workshop products are assembled and packaged in house by the team, it was therefore crucial that their packaging was designed to be assembled with minimal effort and wastage without compromising on either quality or beauty.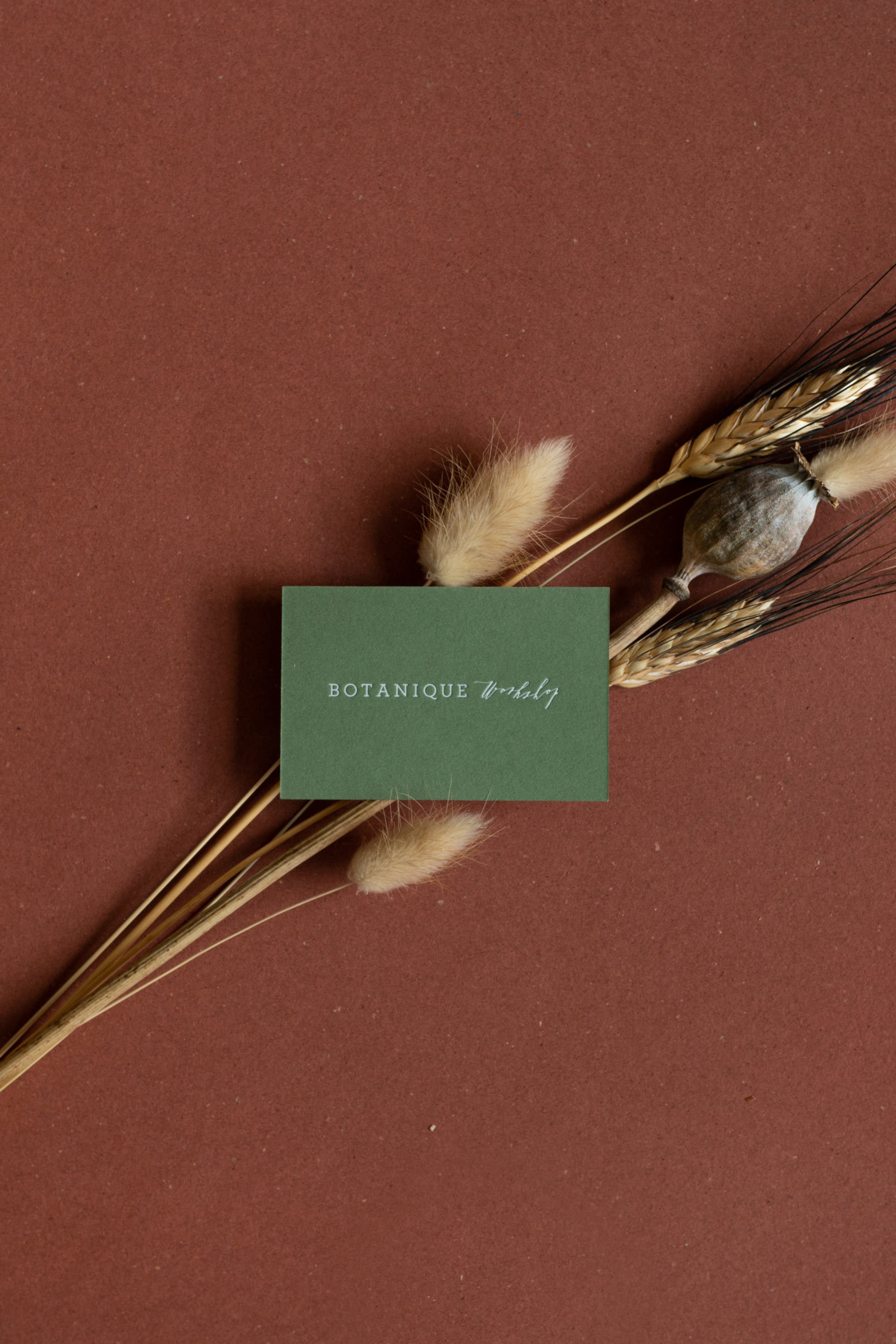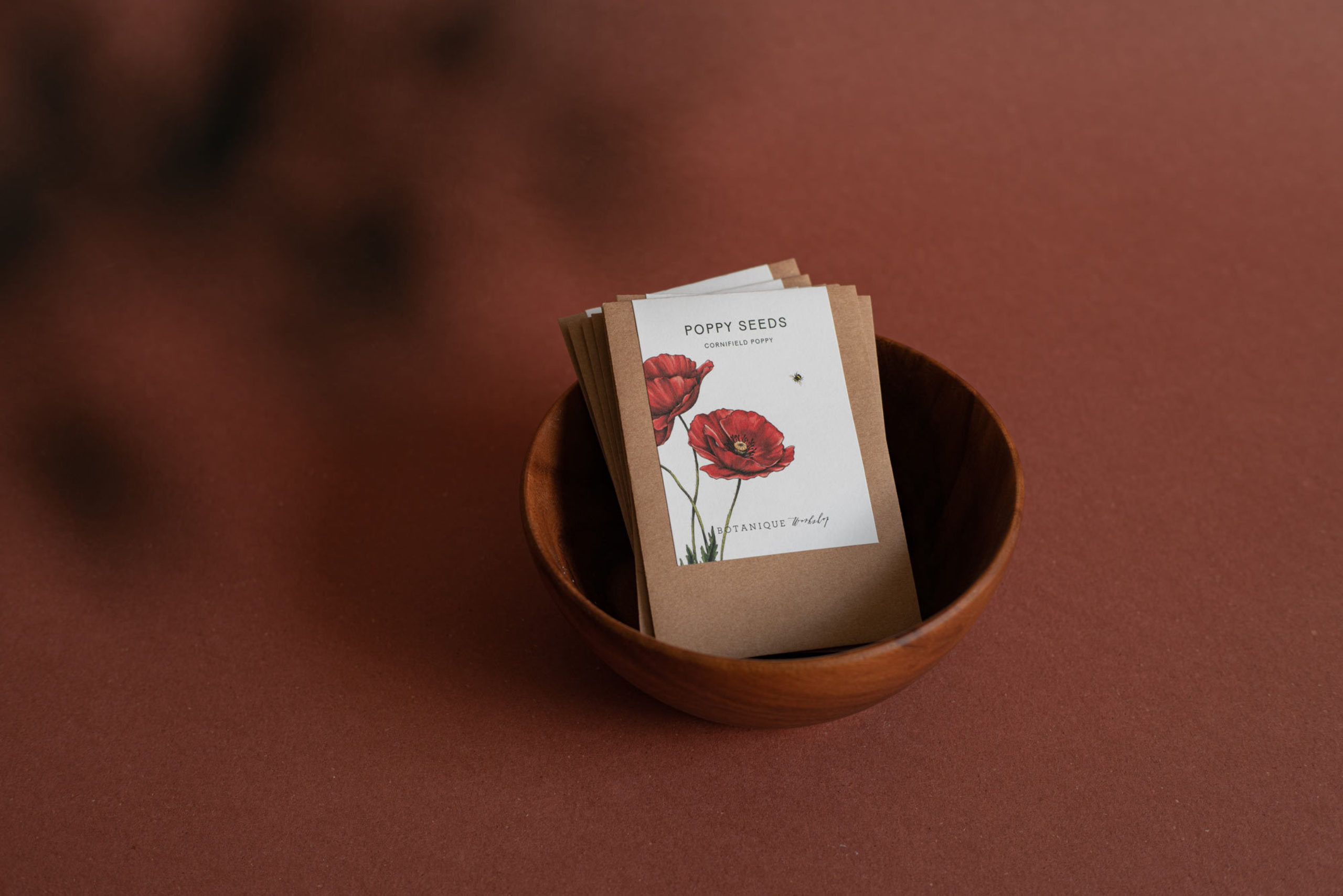 Outcome
Since our collaboration, the shop has built an even stronger reputation and cemented further its loyal customer base, as well as establishing working relationships with Heal's, & Other Stories and Trouva. Goose is convinced it's mostly down to him.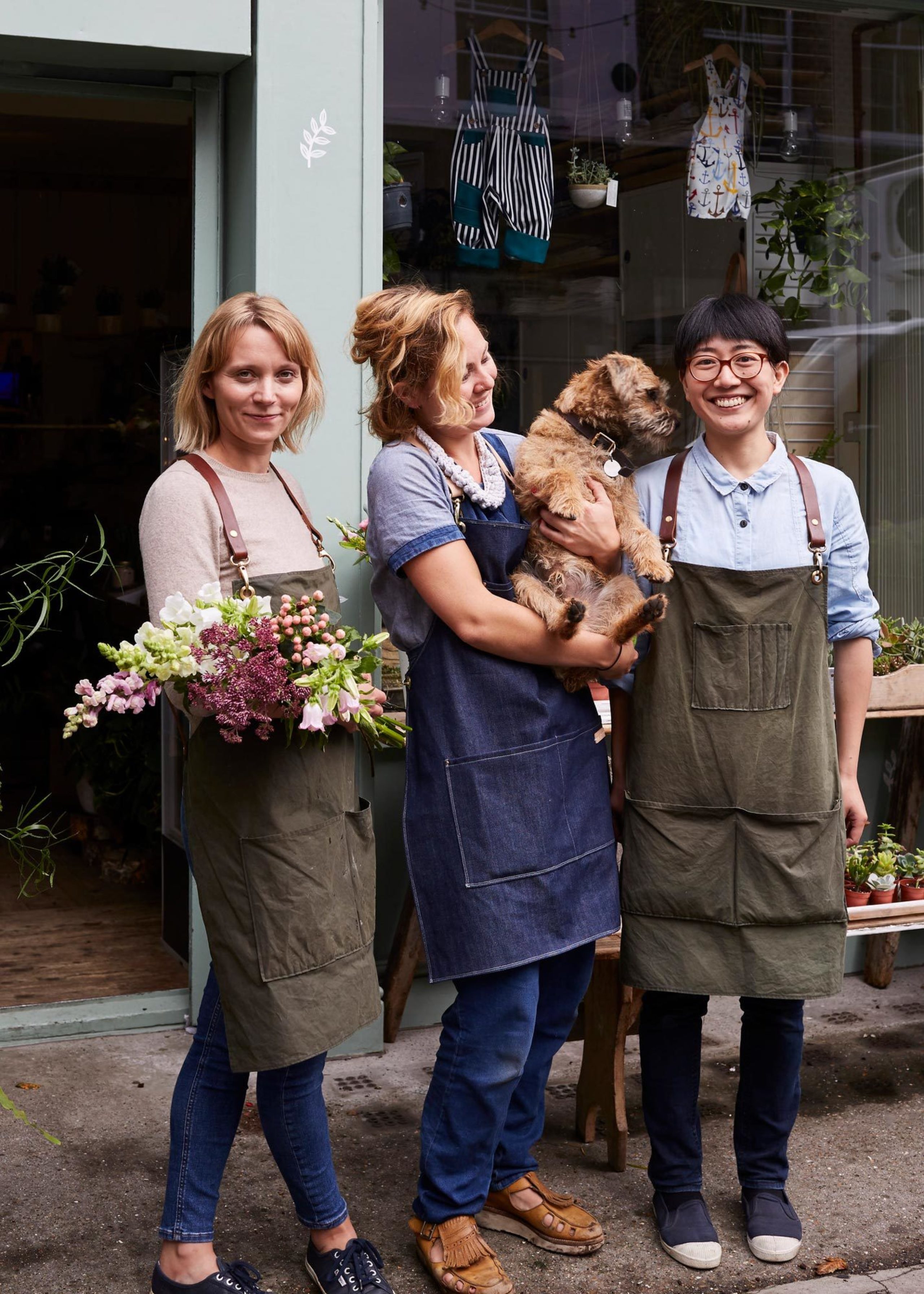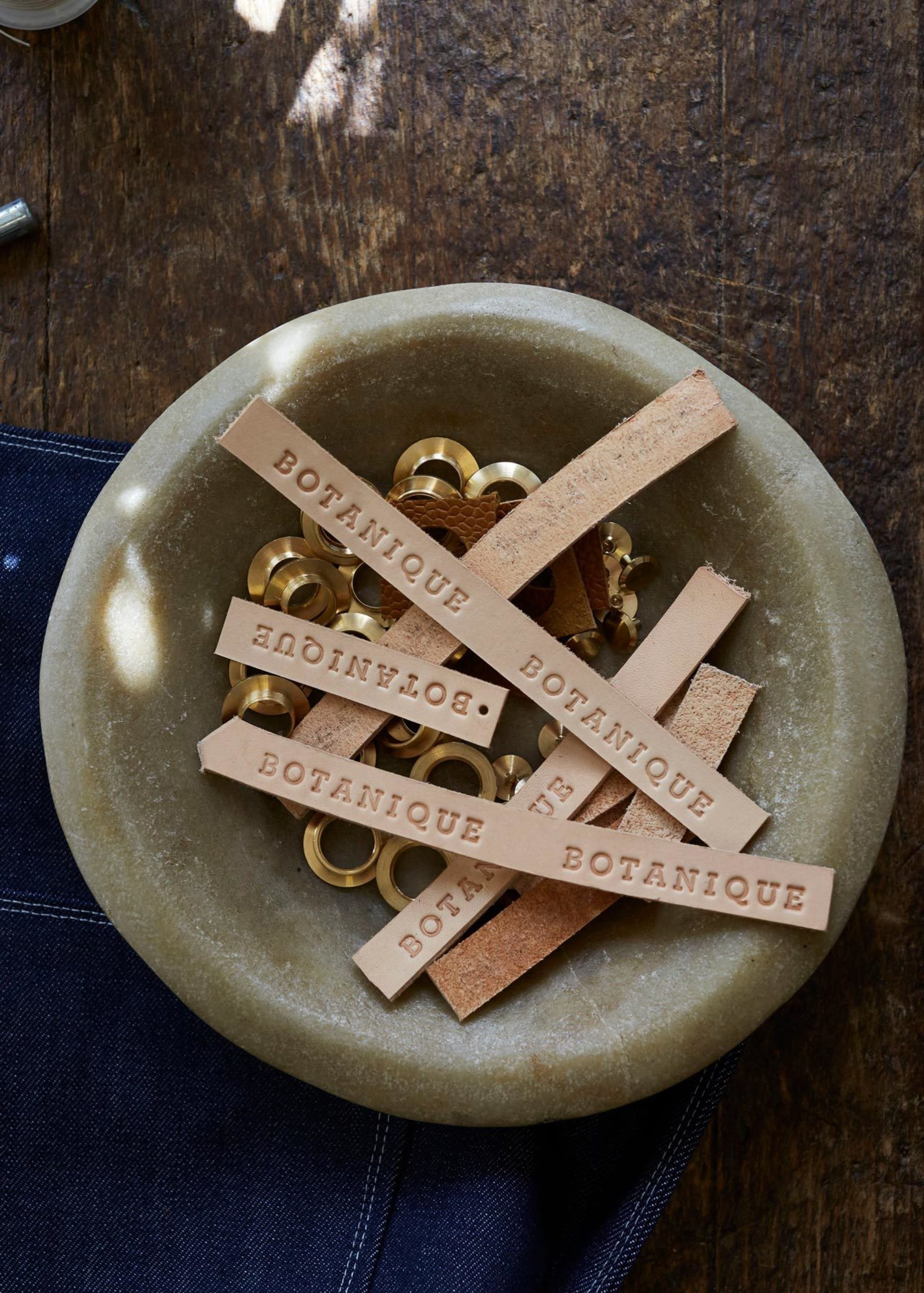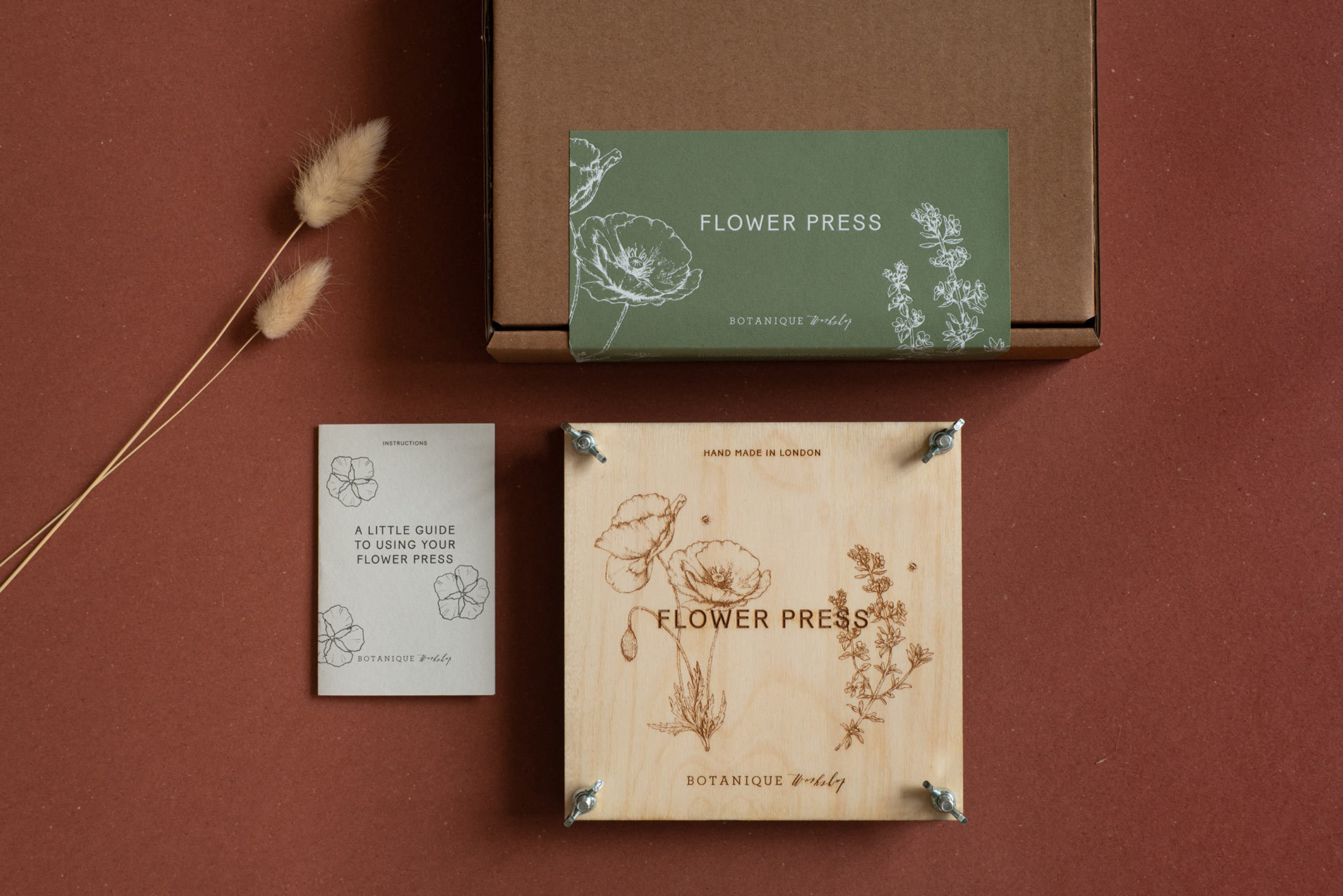 Jese is a core part of our Botanique family having led our branding and graphic design from conception. She is talented, highly conscientious and passionate about her craft. She stays in tune with my vision, balancing this perfectly with her own creativity, extensive knowledge and experience. I can always rely on Jese to seamlessly deliver something that is equally beautiful and practical from start to finish. I am always proud of what we create together and I trust her with my brand wholeheartedly.
Alice, Botanique Workshop