Project scope
Brand & identity, Website design, Stationery design
ABOUT
Eric Chow is a Hong Kong based illustrator whose work is characterised by a powerful surrealist aesthetic undercut by hidden gems of the artist's singular dark humour. Eric's work with detail and texture enables him to summarise complex and often sensitive narratives into his trademark bleak visual metaphors.

Loved by editorial and advertising clients alike, Eric's art has led him to work with clients such as The Financial Times, The Observer, The Nikkei Review and Monocle Magazine. Eric's body of work, which is comprised of equal parts commercial and self-initiated projects, is often fuelled by the current political climate and contemporary events.
THE CHALLENGE
We felt it was necessary to showcase the full range of Eric's talent and abilities and avoid him being defined by one single era or piece of work. Our aim was to portray the full scope of what Eric, as an artist, is capable of.

Eric also commissioned us to redesign his website in order to truly represent him and allow visitors to be immersed in his world.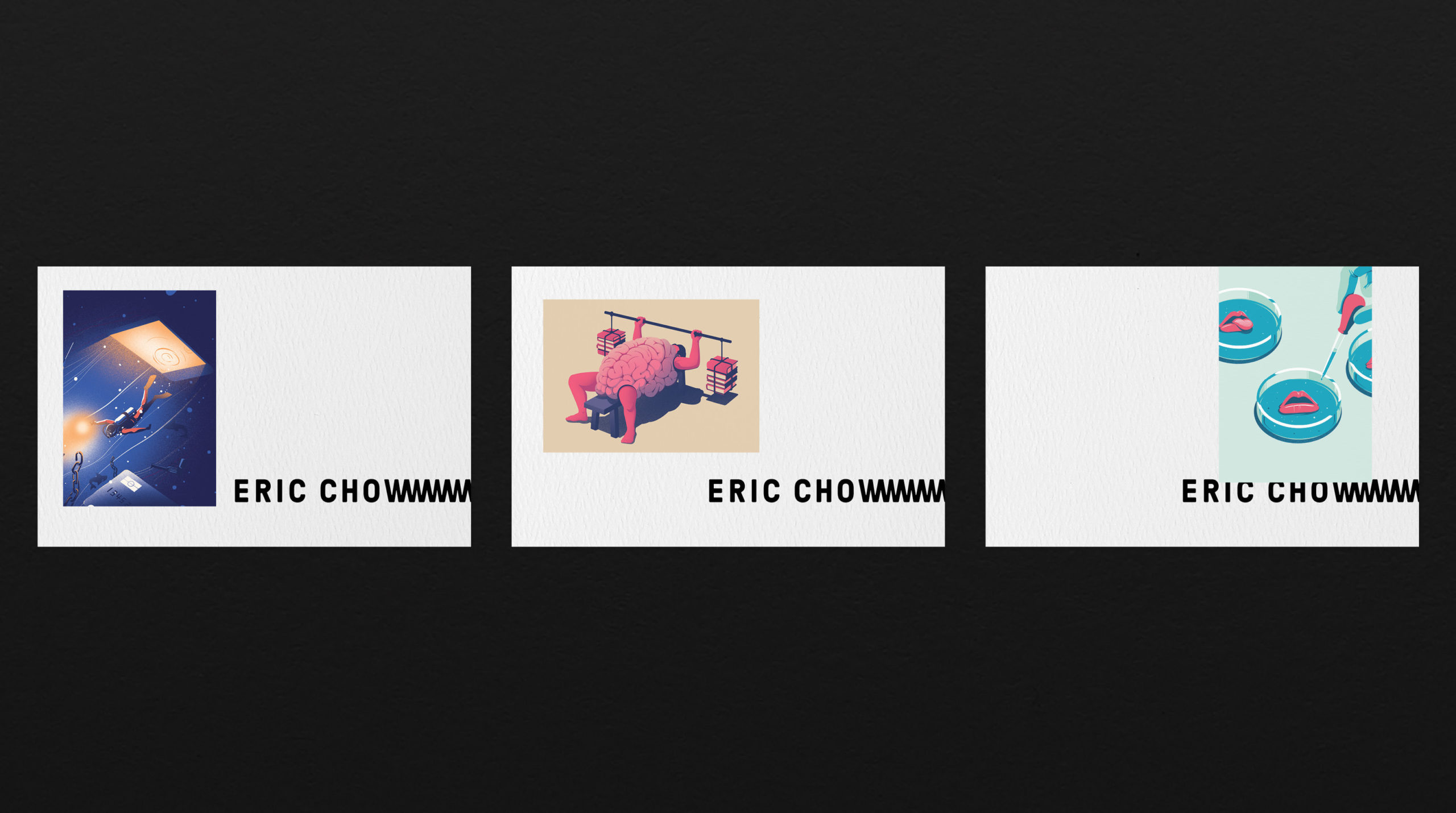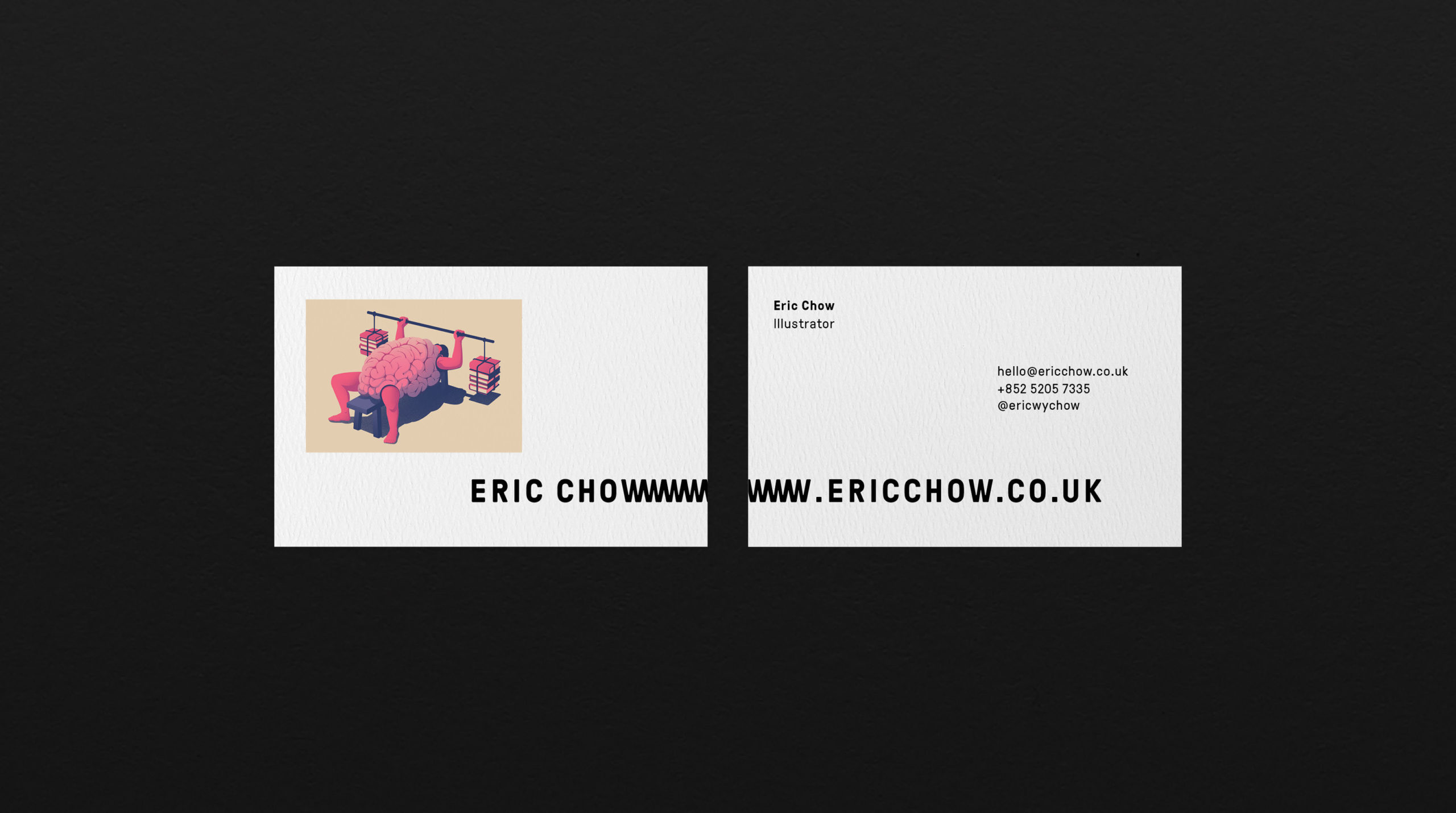 APPROACH
In our branding and identity work with Eric, we began with the feeling one gets when faced with his art, the immediate, visceral reaction, the resonance that strikes like lightning.

The repeated w's of Chow as the site opens act as an introduction to the world the visitor is about to enter, one filled with humour and skill, where nothing is quite as it might first seem and a unique talent is given the space to run free, from one side of the screen to the other.

The 'w's are playfully treated across different applications. On business cards, the last w of Eric Chow connects neatly to the reverse and forms the first w of his portfolio web address.
OUTCOME
The new identity and website has allowed Eric to transition from medium to large clients and attract clients worldwide.