Project scope
Packaging design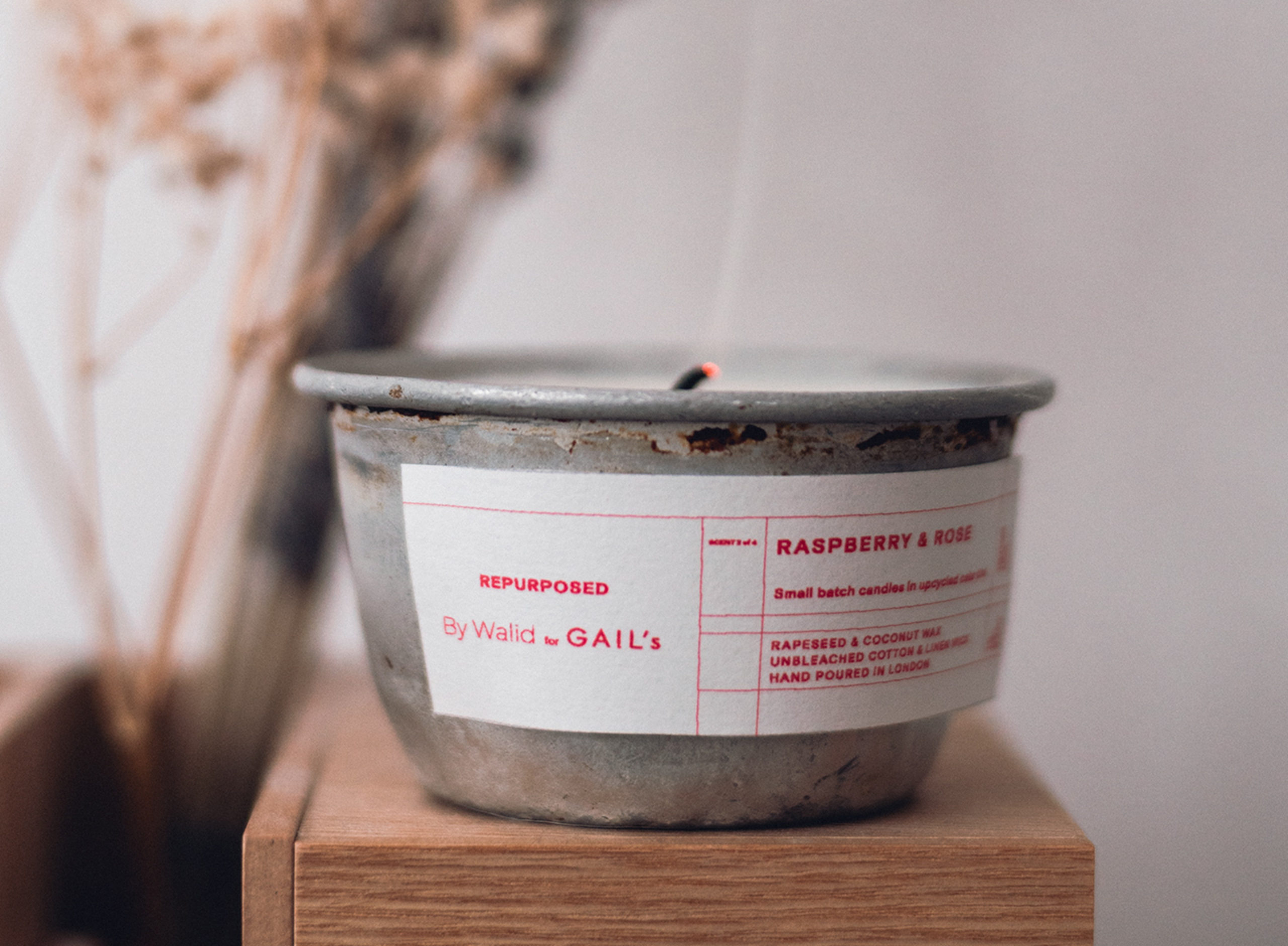 ABOUT
GAIL's bakery commissioned us to design the labels for their debut range of artisanal candles Repurposed by Walid.

The perfect recipe of GAIL's kitchen know-how and sustainable fashion designer Walid Damirji's use of salvaged, one-of-a-kind materials; Repurposed by Walid candles are housed in GAIL's Sea Salt Caramel, Banana & Pecan Cake tins.
APPROACH
We created a label for each scent inspired by GAIL's coffee and cake menu think Cinnamon Bun, Raspberry & Rose, Coffee Beans & Brown Sugar, Honey & Peach Blossom.

Infused with the comforting sweet smells of GAIL's bakery, Repurposed by Walid candles delight all the senses – just don't try to eat one.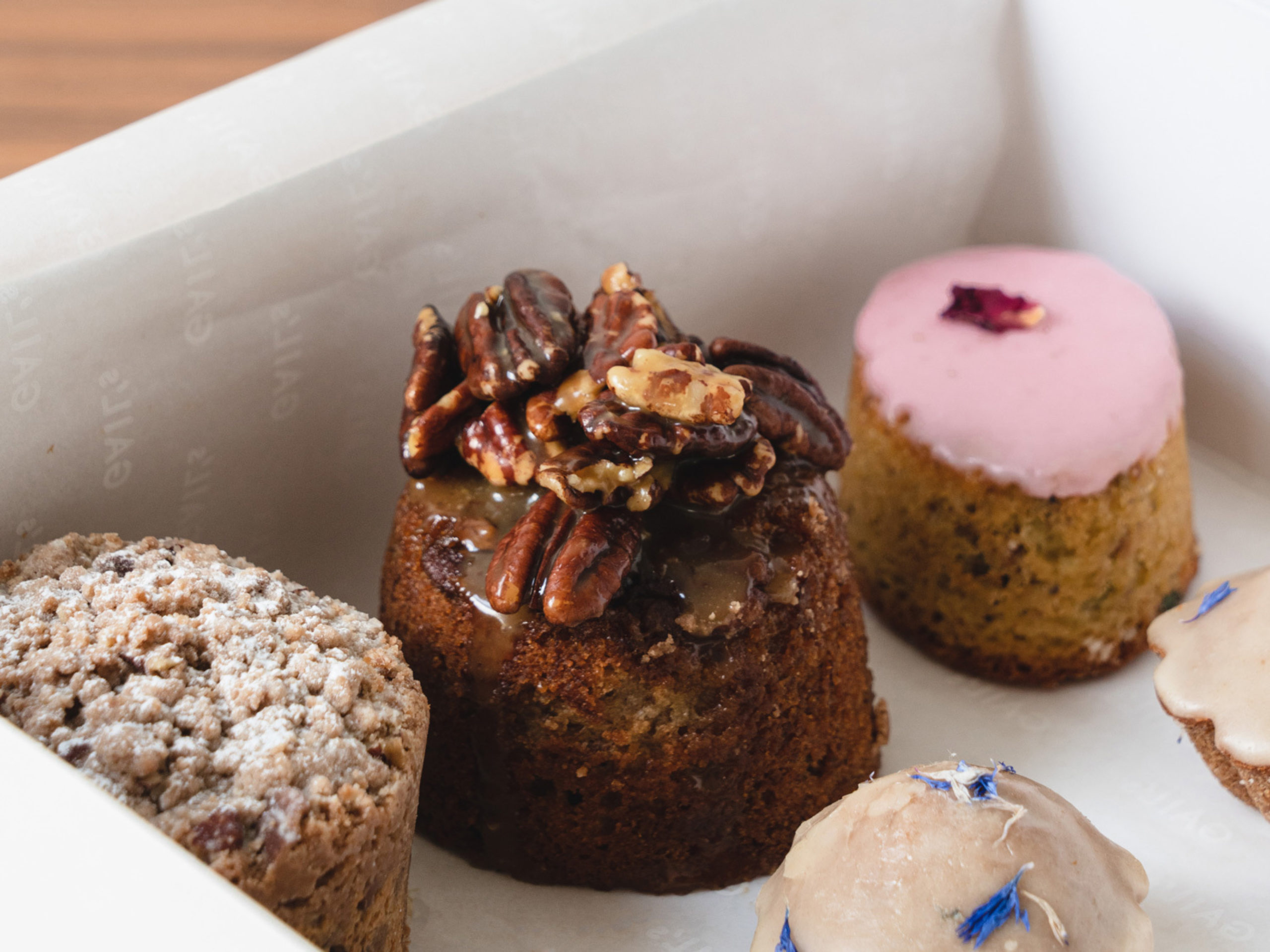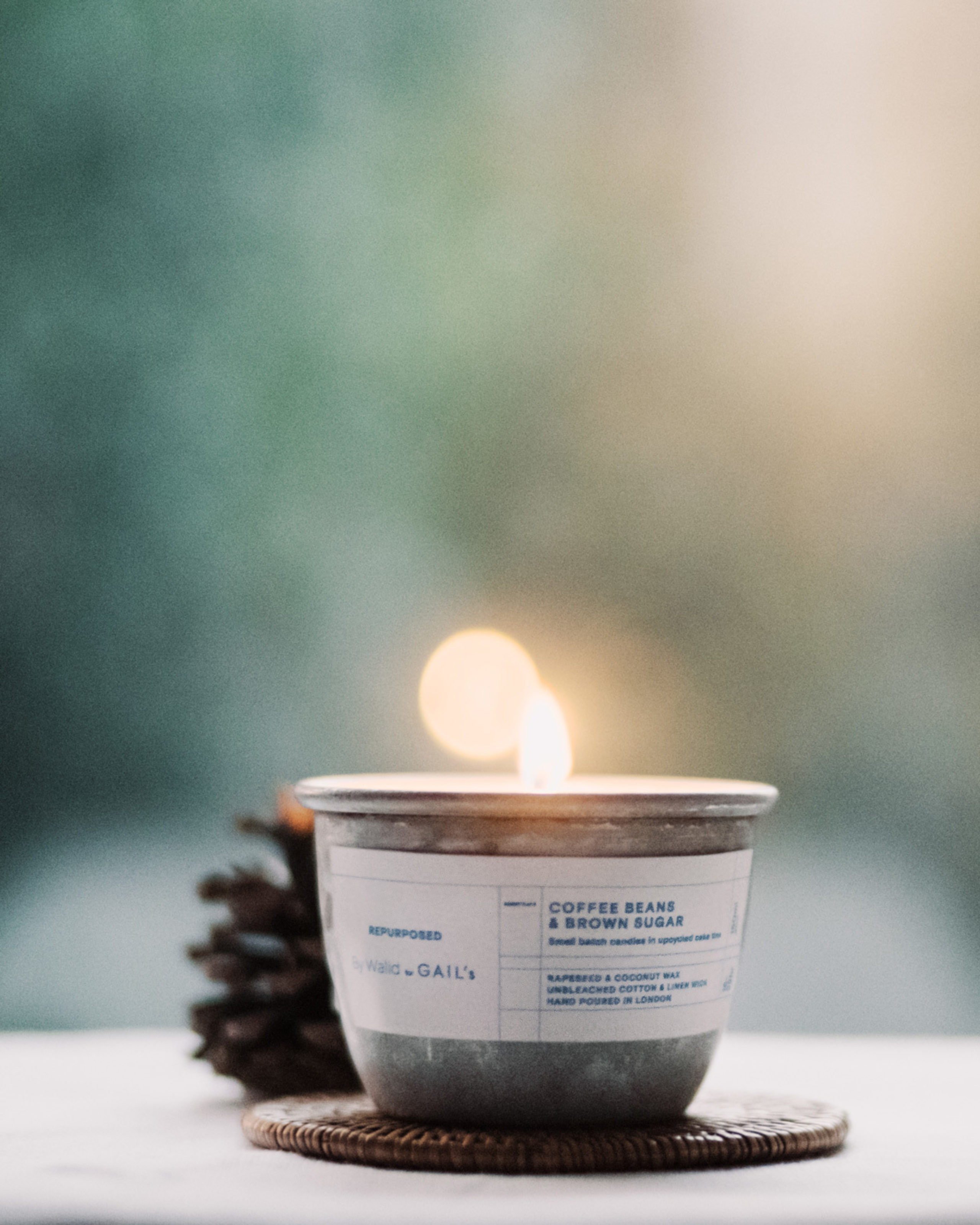 Hand poured in London the candles are made in small batches, using rapeseed & coconut wax with an unbleached cotton & linen wick for extra clean burning.
OUTCOME
The scent of fresh bread fills the air with every Repurposed by Walid candle. Good odours equal good deeds.